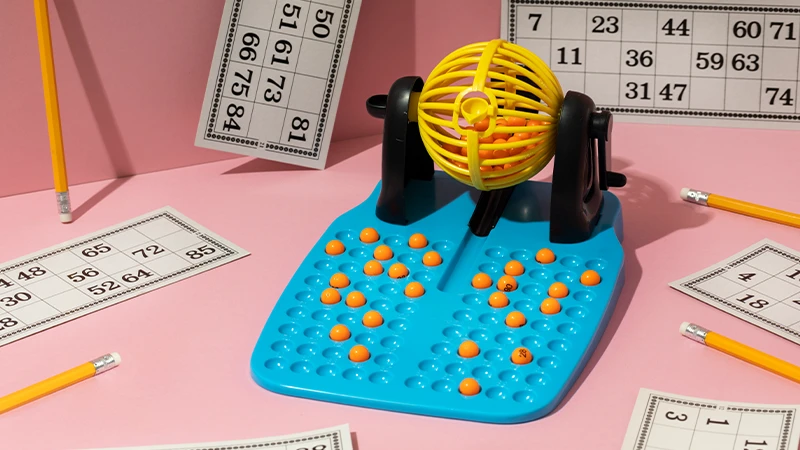 As we move into the future, and our technology advances, it's plain to see that a lot of what we once knew, or how we do things, has been changing. It applies to many aspects of our lives, but it is especially true for the online bingo community.
In the Bingo-inning
For decades, bingo halls were the popular place for entertainment, gambling and socialisation, especially amongst the older generation. In the UK alone, when bingo halls were at their peak of popularity, potential players had over 600 venues to choose from.
As bingo is essentially a game of chance, it meant there was no anger if you didn't win, nor was there any bad-blood or rivalries between players so they never felt like the other gambling establishments like casinos which are full of professional players.
They were a place built entirely as light-hearted establishments that were always full to the brim with people looking for a good time and to cut loose. In recent years however, there's been a steady decline in the attendance of bingo halls and much of the blame has been placed on its online counterpart.
Online bingo meant that people no longer had to leave their homes if they wanted to have fun and socialise, they could do it from their living room without having to move a muscle.
The Times they are a Changin'
In recent years, there has been more worry than ever over the future of bingo halls as a good chunk of the elderly have now moved onto online bingo instead with the UK Gambling Commission stating that 1 in 5 were of ages 55 and over.
It wasn't just the older generation that was enamoured by online bingo as many of its players were actually of the younger generation, with the majority of players being under 40 years old. It seems the stereotypes were putting younger people off heading into bingo halls but now they can play on their own terms without any pressure, so it's easy to see why online bingo has become so popular amongst them.
A Helping Hand
Considering this information, you might think this means the slow death of the bingo hall, but that's not true at all. While online bingo might have stolen people away from the halls, it has returned much more as it's encouraged more people to go out and try real life bingo. A lot of sites offer free bingo so it's given people a chance to try and play bingo without any monetary loss involved.
The online world is now an incredibly social one and this is an ideal that many online bingo sites have embraced, suggesting that players talk to one another as they play so that they see bingo as the chance to chat as well as have fun. This has also encouraged more people to head out to bingo halls to see if they can make some great new friends, or at least experience the thrill in real life.
Something For Everyone
The advantage of online bingo sites lies not only with how readily available they are, the different types of bingo bonuses on offer, or the sheer number of new bingo sites popping up all the time, but also with how they've brought new life to the brick-and-mortar bingo halls.
They now work in great harmony with one another, allowing people to try out various bingo games with ease before they head out and go for it on a grander scale.
Arguably, the most important thing online bingo has done however is prove to the world that playing bingo isn't just for the older generation. It's a game that anyone of any age can enjoy, and it's a game about low pressure with high rewards for its players.
This is one of the few times that the online world and the real world have worked together to strengthen each other.
If you're new to online bingo, have a browse around our website to get a feel of the various offers and sites available. Learn about the various bonuses you can claim, the bonus codes on offer, and our all-round top 10 recommended bingo sites. Remember, you will only find trusted and compliant bingo sites here at BestBingoWebsites.