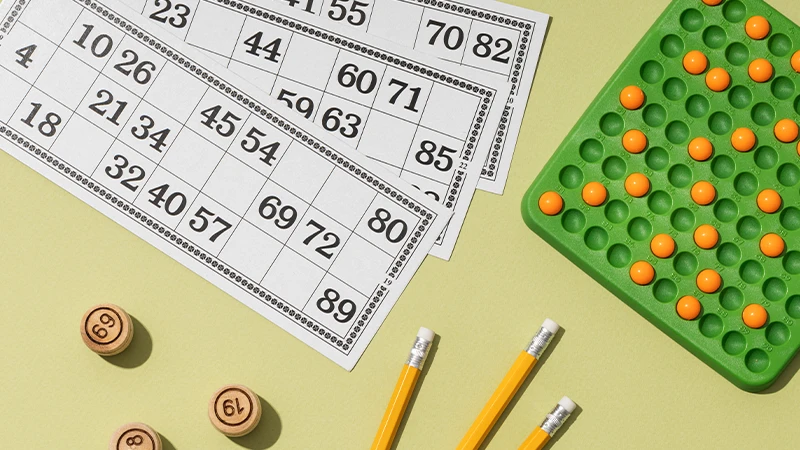 We can sometimes take for granted that our actions are allowed, and gambling in particular is a regulated industry in which not every instance happens to be legal. We might often not know that our actions are, by definition, unlawful, and instead view them as ordinary patterns of behaviour that are harmless.
But we must be careful with how we approach gambling – let's use bingo as an example, and the demographic usually associated with it. The bingo industry has come an awful long way since its association with elderly women sat in seaside towns, indulging in their hobby. Of course this still persists, as well it should: there's nothing wrong with having a flutter by the coast. Those are the roots of bingo, after all.
It is clear though that the internet has changed not just that industry, but all manner of social activity and engagement. The success of online gambling generally has greatly changed the landscape of bingo, as new fans are being made of those to whom being technology savvy is a given. These people are inevitably younger than the stereotypical pensioner, a trend illustrated in WhichBingo's Online Annual Report 2017, where they say: 'This year's survey shows strong evidence that the average online bingo player is getting younger'.
Here at BestBingoWebsites, we're all for attracting new fans to the game we love so much, and the sheer choice of online platforms can only be good for gamers. But what of the generation who are now, in the internet age, currently the pensioners of yesteryear? Can they easily play bingo in a format they recognise and understand, in a safe environment which is lawfully permitted to carry out the activity, and might there be an additional benefit in their continuing to play as long as they're able?
While at Southampton University, Julie Winstone carried out research which concluded that bingo makes you think faster than non-players are able, and keeps you more alert into old age. She delivered her findings to a British Psychological Society conference, who also heard that players bettered non-players when it came to tests measuring mental speed, the ability to scan information, and memory. We've always known that bingo must be good for the old grey matter, but it's good that notice is being taken of its positive effects from this angle.
Not everyone who is old though is a fan of bingo, but we'd definitely like to see such a thing happen, if only for the fun and social aspect of playing with a number of friends or family, which as an enticement to play should also be celebrated. But what is certain is that the UK population is getting older. In their Overview of the UK population: July 2017, the Office for National Statistics has found that, not only is our population at its largest ever – 65.6 million, which at July 2017 represents the latest period such data has been measured – 18% are aged 65 or above, and 2.4% are in the 85+ bracket.
Given that one of the main contributors to this phenomena is improvements in both healthcare and lifestyle, then this is clearly something to be proud of. The trend does present certain difficulties however, and they are how we go about caring for the elderly, and how their time spent in potential care might be made as enjoyable as possible. The Gambling Commission have received enquiries into the legality of playing bingo in retirement and care homes, which are likely themselves motivated by the population trends currently underway.
The Commission reports that, provided it meets the requirement of private gaming, then a game of bingo – or other forms of gaming – does not require a licence. This can only be good news for those for whom the pull of a full house survives into old age, but how many of us had really ever considered that, potentially, a game of bingo taking place in a care or residential home, one being organised by its staff and played by its residents, might in fact have been illegal?
We are grateful for the explanation of Peter Rangeley, the Commission's bingo specialist. An event of private gaming can only occur in a place to which the general public does not have access. Such a place is understood to mean private dwellings, retirement homes or similar. Residential gaming qualifies as private gaming, and is allowed without licence or permit, provided that:
It takes place in a hall of residence, retirement or care home, hostel or similar venue
More than half of the participants are residents at that venue.
There are more factors to ensure the weekly game of bingo complies with regulations though. There cannot be a charge for taking part in private gaming, as these must be free events. This means that the organiser:
Cannot make any profits from gaming, irrespective of how they intend to use them
Profit cannot be made even for charitable purposes
There can be no entrance fee or charge for admission
No amounts can be deducted from players' stakes or from prizes awarded.
A player's given stake does not equate to a participation charge, and while there must be no fees, charges or deductions incurred, private gaming participants can still play with real money, just as they are accustomed to, and any prizes themselves will be awarded in cash. It is vital though that any organiser of a private gaming event remember that, in any game of equal chance like bingo, but including poker, backgammon, rummy, dominoes, cribbage or mahjong, all the money staked must be returned in prizes to winning participants.
How that money is divided is at the discretion of the organiser. We think it is useful to have the Gambling Commission's advice contained on our own site for ease of reference, as of course we understand that bingo remains important throughout life, but also that many of you might be facing difficult decisions so far as the elderly are concerned. It is a sensitive topic, but an important one, as there is more to bingo than simply passing the time of day, and there are important considerations to take. We hope that you find these guidelines useful.