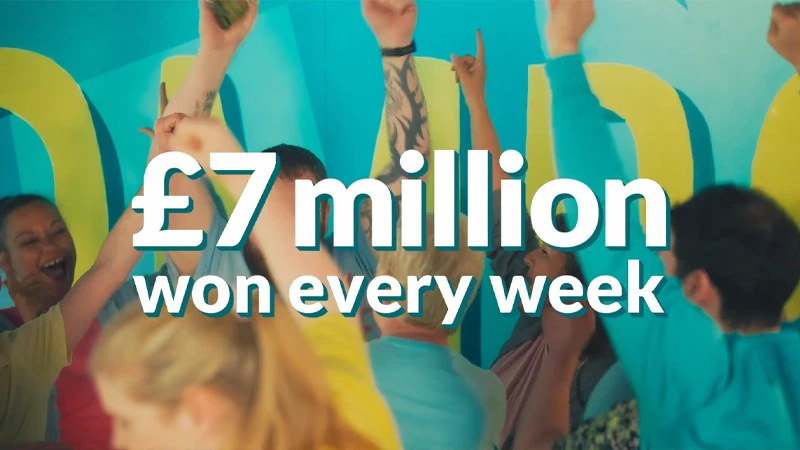 Take note, bingo fans! A new advert just dropped, and it puts into context what a great site tombola is for players like us. In addition to some stunning statistics about how £7,000,000 is won on the site every week, it also reveals how you can benefit from a free no-risk daily bingo game with huge cash prizes!
Why Bingo Fans Should Be Excited
If you're a bingo veteran, you may be aware of tombola, in which case you probably already know that it's a great site. If not, you're in for a treat! There are a number of benefits to playing bingo at tombola so let's take a closer look.
Firstly, tombola holds the prestigious title of being Britain's biggest bingo site, and it hasn't achieved this by pure luck! They know how to take care of players and keep them coming back for more. Tombola's popularity in the world of online bingo is an unparalleled testament to the quality of the site and the games on offer.
Incredible games
The game selection is second to none. Traditional players will be glad to hear that it offers a range of 80-ball and 90-ball games, whilst others will be more tempted by the 30-ball games and other fast-paced variations. Players who want to shake things up a bit might be drawn to bingo hybrid games, which combine bingo mechanics with those of slots, word searches and roulette.
The exclusivity of these games is another key selling point for tombola. They make their games in-house, so you won't find them elsewhere.
Big prizes are always available
Tombola offers the biggest bingo prizes of any site in Britain. This is sure to attract those players who love a jackpot! In fact, as the new tombola ad reveals, their site attracts more than 18,000 winners every day, and these players walk away with more than £7,000,000 every single week.
But tombola isn't just for high-rollers. You can play with as little as £0.01 if you're on a budget or just keen to test out a new game. Those who are feeling a little more flush can bet up to £2.00.
Top customer care, promos and more
Tombola also has a great community of players thanks to their friendly, moderated chat rooms. Plus, they have a policy of cultivating a safe and welcoming environment where like-minded players can support each other whilst playing a few fun rounds of bingo.
Our review of tombola bingo resulted in a seriously impressive five-star rating for its high-quality support, so if you ever run into any issues, you can be sure that a customer service agent will be available to help you 24/7.
And, last but most definitely not least, tombola offers some top promotions for both new and existing players. Those registering can currently take advantage of a 100% bonus worth up to £50 on their first deposit, and existing customers enjoy regular weekly and monthly bonuses, plus cash bonuses for referring your fellow bingo roomies to tombola!
Free Form
Fancy free bingo every day? Yet another fantastic thing about tombola is that they offer a free daily bingo game called Free Form. Not only does Free Form let you play with no financial risk whatsoever, but it also awards players with over 60,000 prizes every week, some of which are worth a whopping £5,000!
It's easy to start playing Free Form, but you do need to opt in. Follow these steps to get started:
Register or log in to your account.
Navigate to the 'My Account' page, and check that you've opted in to receive SMS messages.
Each Monday, you'll receive a text message containing a 4-digit code, which will be valid for a full week.
Head over to the Free Form game page, enter your code, and you're good to go!
There are 15 numbers on the ticket, and matching coloured tiles awards bonus prizes (red tiles mean the biggest wins).
Winnings are not subject to wagering requirements, so you're free to spend or withdraw them however you like. Good luck, but remember–if you don't win today, there's always tomorrow!
Jackpots
At the site which boasts the 'biggest bingo prizes in Britain,' some of the jackpots which have been won by tombola's bingo players are astounding.
For instance, their much-loved Bingo90 game, featuring a progressive jackpot which increases with every game, awarded one player almost £40k!
Also, the 'Britain's Biggest Bingo' game features a guaranteed full house prize of £100,000 or more. From the very first game of this ever played, one bingo fan walked away with an amazing £239,168 prize!
It's easy to get started! Head over to tombola for a great community bingo experience, free daily games with real cash prizes, and a chance to win your share of their incredible £7,000,000 per week in payouts.